Original About Us
The Dream Factory is a non-profit initiative to coproduce new meeting places and ways of working to inspire our networked society to express its full potential.
We want to encourage new collaborative social spaces which connect our virtual networks, worlds and innovations with real physical spaces which are not about consumption or production but about the meeting of minds and hearts for our creative and social good.
The vision and purpose of the Dream Factory is to inspire a permanent cooperative collaboration space for individuals to mentor and inspire each other. By connecting ideas from this space to the coworking and hackerspaces of the City, we hope to encourage collaborative entrepreneurship and inspire a self-sufficient local economy.
See this Wired Sussex blog about the full story behind the inspiration for The Dream Factory.
Team
Al photographs taken by our talented Dream Factory member Julia Horbaschk @bunt_am_meer
Technology gurus and all round inspiration members Tobias Quinn @tobiasquinn and Graham Lally @6loss

Launch Event creatives & imaginators Simon Magnus @rootexperience and Ali Bergstrom-Allen @PingChan
Dreamer and serial collaborator Dani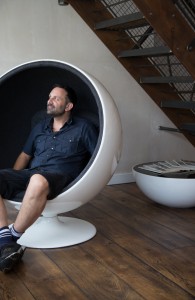 el Herrera (Assoc CIPD) @dreamfactory. Back Story in Wired Sussex blog
For more pictures of the space, see our Flickr Stream.
Sponsors
Most appreciated financial sponsors PR help & buzz from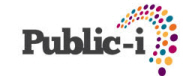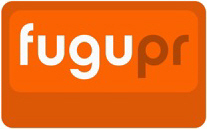 We are still open to sponsors to allow us to be able to offer low cost membership to as many people as we can include into the space.
Sponsorship Benefits
A new opportunity for your company to make real connections with Brighton's key thinkers during the festival.
Your logo will be associated with the space (in the BDF brochure, website & on coffee mugs in the kitchen)
The option to co-host the space throughout the festival.
Be at the center of discussions with Brighton's community of technology and business innovators.
Sponsorship puts your staff and your company at the heart of an innovation in networking and collaboration!
Help make this vital space happen by sponsoring us for £300, 400 or £500, including 1 free member pass for each £100 sponsored as well as your logo on brochure space, event website and coffee mugs.