Online Collaboration
As a Dream Factory member you have access to the The Dream Factory Online Collaboration area where you can get skills exchange, help and promotion of your projects and ideas.
Including an online facility means members can always be connected and that conversations and connections which happen in the space can continue online .
Or in reverse, if you find someone in the online space who you would like to meet in person, you can either message them to meetup or at least know who they are when you see them at events in the space.
This is not just another social network, this has been created to facilitate the collaboration between a very specific group of people who are choosing to expand and act on their ideas and lives with each other's help.
We have moved from using 3rd party tools to integrating this facility directly into this website so we have complete control to come up with the best way possible to help people collaborate.
Below is an example of what a profile looks like at the moment. You can complete control over how you get alerts to messages and group discussions can be sent to you daily, weekly, immediately or not at all.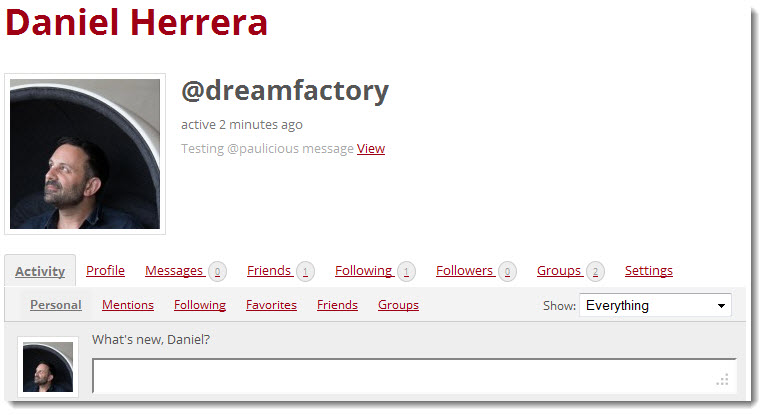 Notice:
Want to keep track of your own ideas and develop systems to support you? We will be developing this with all members.
Need to find the Trello Board  Trello board from before, just click the link.
Collaboration Ring
Below is the free online Collaboration Ring we have been hosting during the Brighton Digital Festival which has the information from many of our members.
We thought you would find it interesting to keep it available to inspire you as to what kinds collaboration people are interested in.
To take part, simply fill in our Membership & Collaboration Survey. If at any point you need to amend your entry, simply contact us with your name and your amendment.