Hire Out The Dream Factory in 2013
Want to have a chance to experience a quality meeting or company day out in The Dream Factory?
There is no better way to increase productivity and engagement of your group or staff by treating them to a meeting outside of your company and in the luxury of The Dream Factory collaboration space.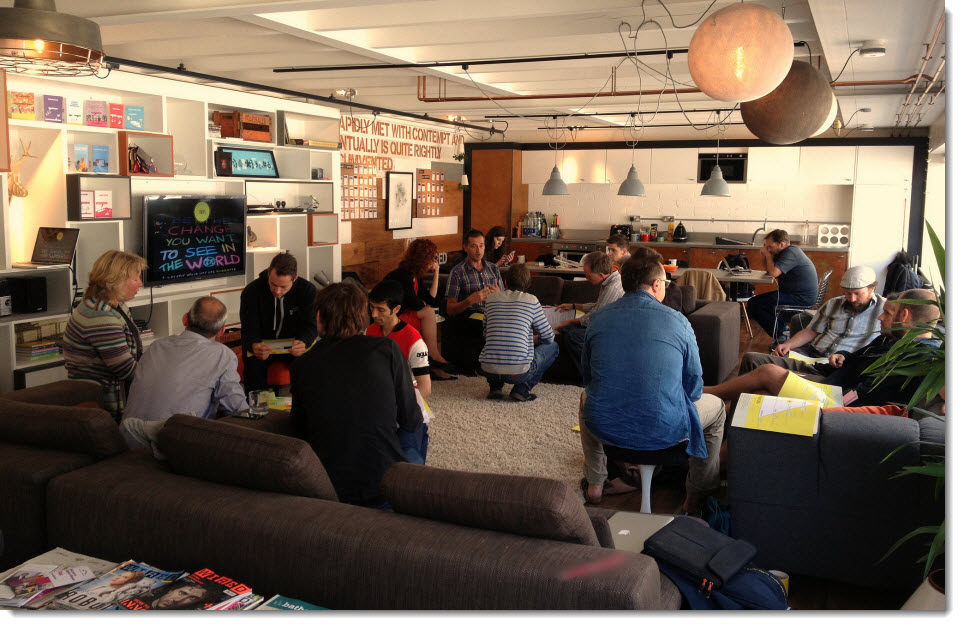 A proven environment for collaboration
A large, unique and comfortable urban living room space for up to 30 people at at time.
Use of the kitchen (oven, microwave, fridge, freezer) to host your lunch.
Kitchen table seats 10 people.
Large TV with HDMI or VGA to show presentations.
Free fast wifi.
Think out the box!
An opportunity to interact with other Dream Factory members from across multitude of industries at the end of your meeting or get any of us involved during your meeting.
Come and innovate with us at The Dream Factory!
We are taking bookings for midweeks only, Tuesdays – Thursdays in November & December 2013.
Email us and we can quote you for 3 or 6 hour bookings.
Or get a reduced price by sharing the space with us and bidding in our Meeting Space Auctions below:
The Dream Factory Space Auction
[wdm_auction_listing]